* any difficulties booking, don't worry, just come along and I can add you or use good old pen and paper!
FREE!
9am school drop simplicity
Weekly during school terms.
Cafe socials
Green-spaces and Farsley history
REWARDS!
Supporting you and our local businesses; attend enough run or walk sessions and you can claim a voucher. Attending either run or walk counts and your reward counter resets every time you claim a voucher.
MILL KITCHEN
4 attendances to claim a free hot drink at Mill Kitchen, Farsley.
---
POPALONG
4 attendances to claim a free hot drink at popalong cafe, Farsley.
---
LOCAL BUSINESSES
Are you a local business who would like to partner in the rewards? Get in touch / website@runningseeds.co.uk to talk more about the budget.
INFORMATION
RICHARD
Firstly, thank you so much for taking the time to consider this group with Richard Warren.
Richard is an experienced England Athletics Run Leader and British Cycling Ride Leader who provides focus to those wishing to commence their foot or wheel journey. Through his passion for Farsley and the natural environment, he takes pride in exploring and supporting the area by actions rather than words.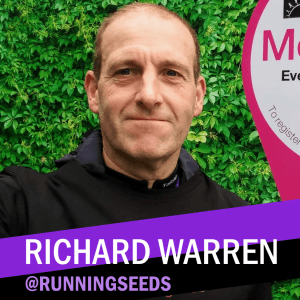 MEET
Meet in the car park of St John's church hall (LS28 5DJ) for a prompt 9am start (please arrive a few minutes early). Ideally arrive on foot, but please park on the nearby streets to help less mobile church hall users.
Toilets will be accessible for those last minute calls.
I can book you on to the runs and walks on the day, but may save a little time if already done so. If you haven't registered, please know your email address and an emergency contact.
REGISTRATION
'RunTogether' is used for booking both walks and runs. This allows emergency contact details to be securely captured and stored as well as GDPR compliant emails (e.g. last minute changes) to be managed. In addition to admin, the register allows attendance counting in order to track your progress to earning your reward!
Ideally please register, but I know RunTogether may ask a lot of questions, so I can also register you quickly on the day with your email address and emergency contact.
Facebook events are also used as a convenient reminder and quick discussions about the day's activity.
SESSION
We're out to be social and to explore the surroundings. So please, if you are a stronger participant, encourage and support others! I can help signpost you towards other groups if you wish to stretch your running or walking.
The session will start with a little chat and register (including warm up for the running group) before setting off to explore. Our priority is everyday health rather than athletic performance, though there will be opportunities for stronger members to stretch legs.
We return to St John's church hall for a cool down with an after-activity cafe stop available for a little extra social if you wish. This includes catching up with the latest goings-on of the Farsley Festival, Hainsworth Park, Rehoboth burial ground, Farsley Flyers and other local groups. Importantly, Richard can signpost where to look for more opportunities of running, walking and cycling groups as well area goings-on such as Leeds Clean Air Zone, cycle initiatives plus environmental/climate moves and even technology.
LINKS
Using cafe time, I can help guide you in using the many resources we have available locally, or help find other relevant information. Here's a list of frequent references:
Free local running group with tiered support for a wide range of abilities.
Blogs and info about running in Leeds.
Walking group meeting most week days. Tuesday 10:15 in Farsley at the Marsden Memorial Gardens.
Walking group meeting Tuesday & Thursday, based in Armley but bus journey to local walk start location.
Local Ramblers walking and campaigning group.
Read a little about my history progressing from zero activity.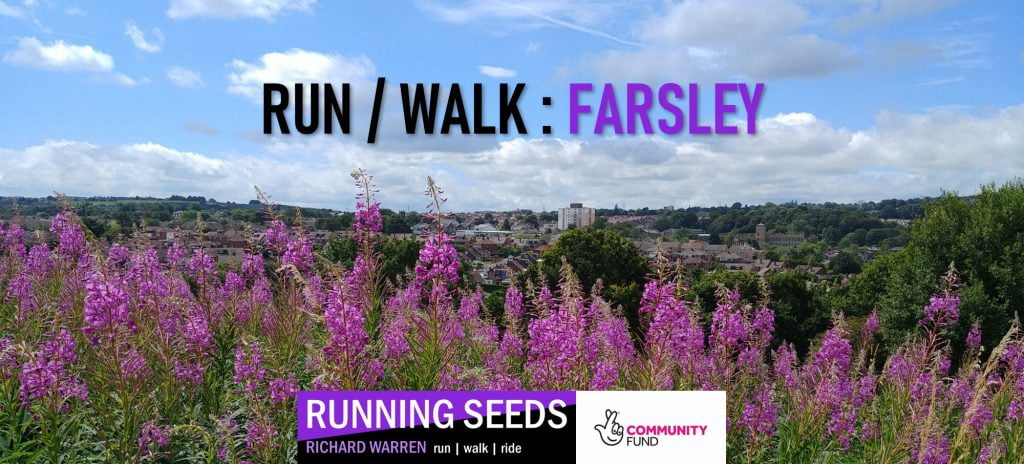 THANK YOU
A big THANK YOU to The National Lottery #CelebrateNationalLottery25 Community Fund who have supported the Farsley run and walk initiative.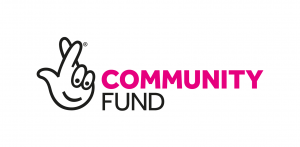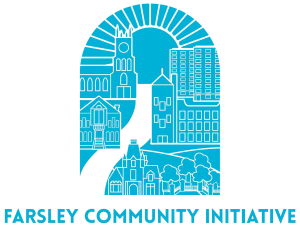 UPDATES!
If you wish to hear of any new events, please do get in touch: