The Rise of True Community Activity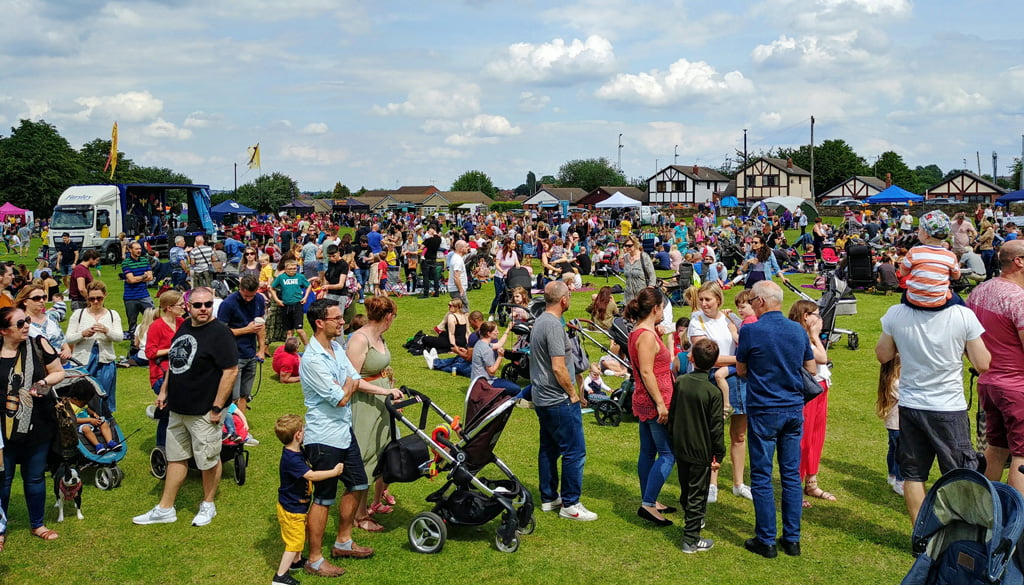 "I won't join a club because I'll just hold everyone up and will be embarrassed."
Legacy
A completely valid statement. I'm not going to put on a false face and simply say "Go on, you'll be fine" and explain how you perform better once in a pack. But please do look in to how to make the statement invalid through social focus.
We have a legacy of athletic sports clubs which, quite rightly, have pushed members to achieve their very best. Prestige has been seen in how many great athletes come through in competitive environment, although it's true many have moved towards being social.
However, certainly in Leeds, we have a massive up-swelling in social sports groups. OK, the first thing I hear is "we all have a laugh and chat in our club, so we're social". That's great, and very important… but I think to be truly social you must face outwards not just in – be a firm part of the community. The majority of 'community sport' initiatives often prioritise the 'sport' aspect even though by its very title starts with 'community'.
Present
parkrun
The first thing folk in the running world say is "But parkrun is a fantastic community sport". Yes, yes, it is a good example and it's not even just about running, in fact they deprioritised that aspect to encourage walking participation across the board. What is consistent and prioritised is the 'park' – and that is a valuable community aspect.
Pretty universally, we like our local parks (if maintained suitably) because it's a piece of our local community identity. Not only that, we like other communities' parks…and that's where we start (parkrun) tourism. Therefore, parkrun acts as an outward facing beacon to other communities.
"So this blog to just a suck up to parkrun?"… NO.
Leeds
In Leeds, the last few years have seen an explosion of social running groups, each one may be taking around 100 people out on a single session. To me, one of the prime reasons they have become so popular is due to the reprioritisation from athletic performance to social acceptance. This not only means being welcoming to those who take the (seemingly) brave step to join, but by very nature have an outward community engagement.
Outward
"Why is it outward?"… social groups design routes to use the local area on a wider scale whereas athletic (technical) clubs often prefer track conditions thus may focus on repeats in limited areas, therefore limiting community visibility. The increased visibility normalises the activity and supports the desire to join a popular movement; I've heard young kids saying "when I'm older I want to run with them" as I take a beginners group past or Facebook comments saying "I saw you all running tonight as I was stood at the kitchen window and wished I was there".
Recognition
Recognition of achievement in social groups is generally strong and tend to focus on various aspects of personal progress and fun non-activity aspects (e.g. most supportive, best selfies etc.) rather than outright performance.
Whilst written in the context sport, I see huge value in community groups progressing local projects. Where there's a manual task involved the benefits that physical activity brings is visible – I regularly see 70+ year olds active in manual community tasks for several hours at a time. Community groups also bring together people from different backgrounds which is refreshing to the mind – even if opinions differ, the face to face interaction and group activity do begin to form a common ground.
Progression
So we have the social running groups removing the judgement entry barriers, they use the community spaces, they're outwardly visible (and branded) and they inwardly support (not judge). This is a great position and an achievement to reach in itself – but it doesn't have to stop there, this can continue to evolve.
Community Benefit
One obvious evolution is the uptake of 'plogging' – i.e. incorporating a litter pick. A really simple activity to apply which further enhances the local community, not only from an aesthetics sense but those taking part feel as if they have now contributed to the community. Experience with Leeds Council has shown that they are very receptive to this kind of support and it's possible they may be able to supply a crew to bring equipment and remove collected waste – arranged by just a simple email.
Good Gym is another example, whereby the runners incorporate an amount of time supporting a voluntary community project. All these approaches help participants understand what makes up the fabric of a community – it's not just about people being within proximity together, it's about what others are doing.
Green Spaces
More subtly, there has been a definite evolution by run leaders in finding green spaces and routes that many people didn't know existed on their doorstep. The natural inquisitiveness is triggered but a key point is confidence and the sense of safety are hugely advanced by travelling in groups. These new space discoveries tend to lead to an increased sense of positivity about your surroundings. Not only that, as housing development naturally expands, people become more conscious of which natural environments are being lost and thus conscious allowance rather than apathy can apply.
As an example, my running group from Leeds city centre, often report that they've learnt more about Leeds on the Friday lunchtime runs than they have over the last number of years working there. This includes even realising just how many large parks exist and are within lunchtime reach on foot not to mention the elements of history features I occasionally drop in.
History
Another thread I have begun evolving is a deeper mindful look in to the surroundings through revealing history details. For instance, a themed run around the life and times of local historical figures including where they lived, factories they ran, community features they built and sometimes even being able to stand in front of the figure's final resting place. This approach can be pitched at different run ability levels, but works particularly well to provide short pauses for beginners as you present a sentence or two regarding a location. Once again, a little research by one person can start to unravel the unknown unknowns.
Foraging
A fun twist I like to apply sometimes due to the reaction of many people, is to incorporate foraging points. It's quite surprising how many people grimace from simply picking an apple, giving it a little wipe then biting in to it – "apples come from supermarkets, not trees". Some places are great to highlight so families can return to let the kids pick blackberries etc. Again, don't underestimate how this is ramping up the sense of what constitutes your local community.
Time of Day
The activity time of day is important for many too. Due to natural work patterns, most (running/cycling) clubs operate on an evening or maybe weekend (particularly cycling due to lengthy sessions). There is a definite demographic of people where the timing simply makes it impossible often due to child care, child prioritisation to clubs and also the general feeling of lethargy on a dark evening.
Therefore, I tried (and I know others do) encouraging an activity straight from the school gates after dropping off the kids (#SchoolDropFit). The childcare aspect is taken care of (unless younger ones around), there's generally a feeling of more readiness in a morning but essentially it is very visible to children – therefore engraining the normality of physical activity and parents being proper role-models. The simplicity of the activity is quite important; it doesn't have to be a big arranged event or require a specialist environment, just get out there and do it without ceremony – that's what makes it 'normal'.
Leadership
In the long run, even if you do stick at your chosen activity, motivation to continue becomes a consideration especially if you've been driven on a goal basis – the downer you feel shortly after training for a year leading to a specific event to then complete it leaving a chasm of training purpose in its wake. This is where leadership is a growing and very useful tool.
It is often free to qualify in basic sports leaderships – British Cycling offer free courses around the start of tax years (for Lets Ride groups) and running clubs can often gain funding to send people on run leader courses for Run Together groups.
I completely understand when people say they just want to go out and run and this is exactly what groups provide the opportunity for – someone is making all the decisions for you, so you can just switch off and follow. However, as someone who is very much an introvert I can confirm leadership is a great tool to make yourself commit to regular activity as you're making promises to others to help them. Clearly it enhances confidence which can then apply in all other aspects and likely make you stronger in work life though I am definitely still an introvert so it doesn't change you per se.
Cycling
The sense of community has been repeated many times and this is certainly true for running – which, btw, completely applies to walking and should be encouraged by run leaders too.
What is local?
Social Cycling appears to be on a different evolutionary path, though could benefit from understanding how the running communities have grown to find ways to incorporate features. Cycling tends to lose many of the face to face local community features mentioned earlier because of the distances travelled means immediate community bonding benefits are lost. However, the ability to apply all of the mentioned evolutionary aspects do exist, you just have to think at a regional level rather than local community.
Geographical Perception
For cycling you have to realise what a fantastic mechanism it is to totally reorganise geographical perception in one's brain. These days we often make the assumption that a distance has to be covered by a vehicle. Probably the biggest mind-shift I had in the early cycling days was the realisation that most people really are able to cover quite significant distances without being an enthusiast.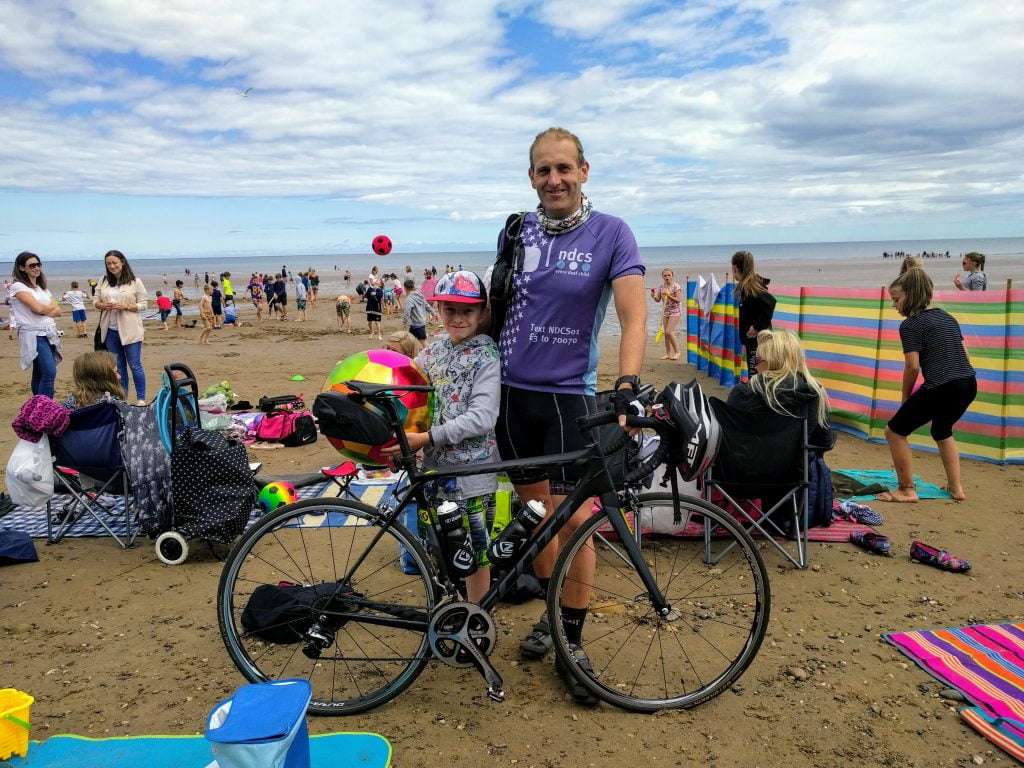 The geographic perception is the reason why one year on our primary school annual outing to the coast (75 miles away), I chose to ride out and meet the kids and parents on the beach before riding back again. This was to introduce the kids (and parents) to what is feasible as they've seen it with their own eyes. The ride has been remembered over a number of years and hopefully inspires others from the group in the future – I know it did one parent who I subsequently supported riding to Scarborough.
Safe Progression
As with all activities, there may be a temporary tiredness or discomfort period but if you start within your ability and use the 10% increase rule (increase effort by 10% then maintain to allow body to adapt before increasing 10% again) you will reach a useful return for investment point. Bit by bit you'll have mini-achievements with regularity being one of them. Eventually you become conscious and feel a bit of a cheat to travel by assisted mobility devices (i.e. a car) unless real practicalities override.
I believe ride leadership is not just about providing an enjoyable experience, but coaching in basic approaches. Two prime areas for my beginner level rides are courtesy on canals and basic road positioning confidence. Canals are great to help remove the worry of vehicles but emphasise the technical control aspect through natural obstacles and other users – courtesy and greetings being very high in the priority. Road positioning provides a level of confidence that really does improve safety and visibility – see the British Cycling 'Commute Smart' play list for some excellent short videos.
Infrastructure
Cycling infrastructure (lanes, parking, clarity) is somewhat inconsistent, often lacking likely due to under-funding and commitment by public bodies. Whilst the lane usage figures are refuted by many drivers (no surprises since the no.1 claim in a collision is "I didn't see them") my experience is that they are used. However, many of the routes have little reward in terms of natural space and greenery, therefore, are used as incubators to get people started before taking more rewarding routes.
What you do with a bike and equipment once arriving at a destination is also lacking. Though I do make a point of wheeling the bike in to the reception if there is no clear provision nearby to ensure awareness of the issue, especially if parking is available.
Needs
Simply conveying an opinion is all well and good, but I couldn't finish without highlighting a few of the needs which may support the continued rise of community activity. This is not for individual satisfaction but is integral to climate change movements, health system alleviation, happier community environments and a stronger workforce – all of which are pillars of public authority aims.
Support
Support for existing groups essentials. Clear and easy support for groups to have access to a number of free training resources (leadership, first aid, British Sign Language etc.) as well as capital equipment (first aid, safety equipment and clothing). A suitable group base location is also one of the top priorities, which can be difficult in some areas especially for voluntary clubs.
Local Champions
Where there are local leader protagonists, the councillors with health and wellbeing assignments should ensure they have regular contact to seek guidance and disseminate information from other areas. Such is the value, that this should not be a voluntary dependency as in all likelihood the protagonist is probably committing significant voluntary time in the first place.
Every area should encourage the formation activity champions to, maybe via encouragement of others not quite taking a leadership stance or by employing in champions of other areas to search and coach for people to take such a role. This is absolutely not about who is the most qualified else you may return to athletic focus, but looking for those with the greatest understanding and taken initiatives already.
Communication
Communication about the existence of local (voluntary) community groups should be proactively engaged and supported by ward councillors. This involves collating the local resources and ensuring there are local information radiators conveying what is available.
Preventative Medicine
Whilst it's true GPs typically see people when there is an issue, there is little reason direct, focused, local advice regarding activity groups cannot be provided by default on a regular basis. In addition to this, the health system should be at the forefront of supporting local health groups. My personal experience from meetings with surgery groups, is that doctors practices do not know what is available on their doorstep and point-blank refuse to help new/appropriate groups set up.
Business
Businesses really need to take responsibility for staff travel and health to attain a prompt, focussed, healthy and empowered workforce. The Public Authorities should be the enablers for sustainable lifestyles whereas the workplaces should be the stewards. This is through direct action of facility acquisition (e.g. for bikes, changing, drying etc.) and where that is physically not possible on premises then should acquire access elsewhere e.g. why can't gyms offer access to changing facilities for a small monthly fee? Indirect assistance too should be in the form of reporting their progress on health and wellbeing to the local authority and highlighting what barriers (e.g. facilities) need to be overcome to enable them.
Policing
Policing; amongst the prime reasons quoted about riding bikes on the road or letting children walk to school is the saturation and attitude of drivers impinging on one's safety. Laws already exist pretty much on every aspect but due to lack of enforcement bandwidth the indicted percentage is simply not enough to discourage many. The education that these laws even exist is severely lacking – from pedestrian priority, safe over taking, pavement blocking to engine idling. Non-criminal/civil policing such as adherence of roadworks to the Department of Transport's own definition instructions also often appears to be lacking support for those seeking active lifestyles.
Monetary
Tax allowances in relation to health and wellbeing related services or equipment should also be available. Cycle to Work schemes offer support for the purchase of cycling equipment in part by payment being made from pre-taxable income. Extend this and remove employer dependency to be a personal pre-tax allowance that can be claimed on approved health and wellbeing features, especially those which enable sustainable/active travel.
Finale
Just to return to the opening phrase which I hear on a very regularly basis and totally understand. If there's one message I'd like to end with, it's to have the confidence to join a social group since the judgement really isn't there, but you'll have the opportunity to progress as far as you want at your own pace and be supported.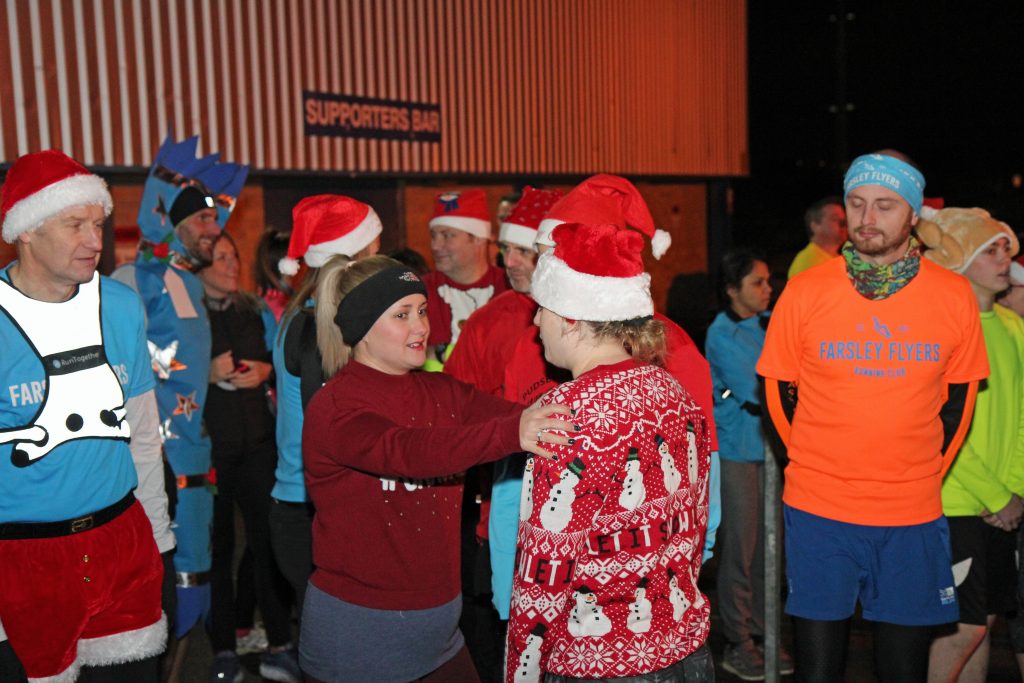 ---
This blog is a very high level introduction to touch on some of the elements Richard (blogs) has experienced over the last 2 years, immersed in the outdoors pursuits of health and well-being as well as numerous voluntary community projects. Each paragraph would likely constitute a blog or a number of stories.
Richard (Linked in) comes from a life long IT consultancy background, self teaching computers from age 11 and going on drive many leading edge globally delivered projects. However, arriving at a position to take a very deep breath to side step from IT and venture in to a completely new world, but maybe bring some of analytical, alternative thinking, delivery techniques and technical competencies along.